Grammarly IRL: How Casandra Lorentson Found Her Voice to Elevate Others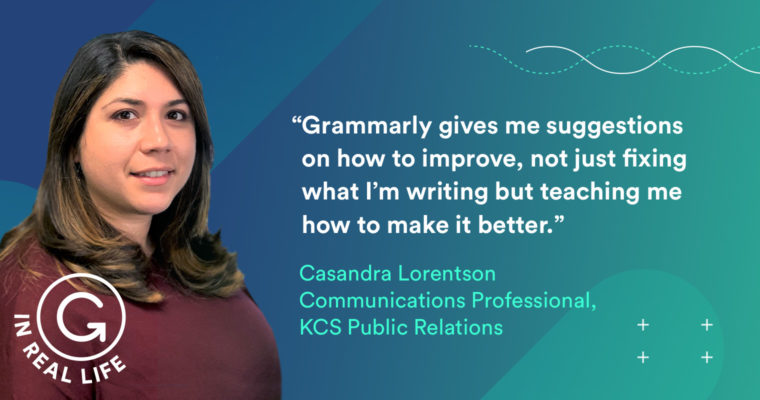 One of our KCS Public Relations staff, Casandra Lorentson, was recently interviewed by Grammarly as part of their Grammarly IRL blog series. Way to go, Cassie!
The first thing to know about Casandra Lorentson is that she's a goal conqueror. Using a process called mind mapping, she plans out what she wants to achieve, then sets up challenges to overcome month by month. So far it's going pretty well: she was the first person in her family to attend college, graduated in four years, got hired by her alma mater, and now works in strategic public relations. Each one a goal, each one conquered.
But all this self-realization hasn't been easy. Lorentson's path from her hometown in San Marcos, Texas, to a thriving communications career in Corpus Christi, has required building the skills to feel confident in doing what she loves: raising up other people's stories.
To read the entire Grammarly post, click here.